Cleaning Cash Pay Providers Near You
Review the doctors and specialists for Ptt below to compare cash pay costs and book your appointment.
These costs are transparent, surprise-free, and commonly significantly cheaper than insurance-based pricing for the same service.
Log in to reveal the costs.
No copay, no deductible, just you and the doctor.
Providers offering:

Cleaning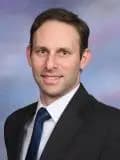 Adam Barbag, DMD
Dr. Adam Barbag, DMD is a dentistry practitioner in Boca Raton, FL and has over 16 years of experience in the medical field. He graduated from UNIVERSITY OF PENNSYLVANIA / SCHOOL OF DENTAL MEDICINE in 2006. He is affiliated with West Boca Medical Center. His office accepts new patients.
View All Services
LOG IN

to see prices
Cleaning with hygenist

$000
Didn't find what you were looking for?