How it Works
Patients
Employers
Providers
Blog
EEG Cash Pay Providers Near You
Review the doctors and specialists for Ptt below to compare cash pay costs and book your appointment.
These costs are transparent, surprise-free, and commonly significantly cheaper than insurance-based pricing for the same service.
Log in to reveal the costs.
No copay, no deductible, just you and the doctor.
Providers offering:

EEG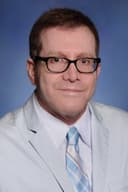 Brad Dajani, MD
Coral Springs, FL
Brad Dajani, MD is a board-certified Neurologist. Dr. Dajani received his medical degree from the American University of Beirut. He completed his Neurology residency and neuromuscular fellowship at the University of Alabama at Birmingham. He was a chief resident at the University of Alabama at Birmingham. Dr. Dajani has a master's degree in clinical neurophysiology. He published two articles in Brain research. Dr. Dajani evaluates and treats a variety of Neurologic disorders including brain concussion, sports injuries, seizures, headaches, nerve and muscle diseases, strokes, Parkinson's disease, and tremors, memory disorders, fibromyalgia, neck and back pain, gait disorders, dizziness, uncomplicated psychiatric disorders, and others. Dr. Dajani treats patients 13 to 100 years old. Dr. Dajani accepts major insurances and self-pay patients. He has hospital privileges at Northwest Medical Center in Margate, Broward Health hospitals (Coral Springs and North Broward). Dr. Dajani maintains excellent and qualified staff. There are three technicians and four employees who work for Dr. Dajani. A variety of procedures are performed at the office including Encephalogram (EEG), Nerve conduction studies/ Electromyography, and Botox injections. Dr. Dajani has a special interest in Botox and other botulinum toxins. He had a long time experience with Botox since 1993. He was the first Neurologist to use Botox in Broward County. He treats a variety of neurologic conditions with Botox including chronic intractable headaches, neck stiffness and cervical dystonia, facial spasm and eye twitching, spasms of the arms, and legs. Dr. Dajani is currently participating in a Medicare IDEAS study for patients with mild cognitive impairment.
View All Services
Didn't find what you were looking for?