How it Works
Patients
Employers
Providers
Blog
FLA Prostate Cash Pay Providers Near You
Review the doctors and specialists for Ptt below to compare cash pay costs and book your appointment.
These costs are transparent, surprise-free, and commonly significantly cheaper than insurance-based pricing for the same service.
Log in to reveal the costs.
No copay, no deductible, just you and the doctor.
Providers offering:

FLA Prostate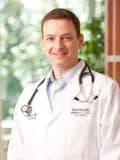 J. Busch, MD
Alpharetta, GA
Joshua Busch, MD, is interested in general cardiology including the treatment of coronary artery disease, heart failure, hypertension, and dyslipidemia. He has strong interests in invasive angiography as well as non-invasive imaging including nuclear, echo, and cardiac computed tomography. Dr. Busch's patient care philosophy is to work as a team with his patients to provide excellent patient centered care. He is board-certified in cardiovascular diseases. Dr. Busch is a native of Eastern Washington and completed college at Emory University in Atlanta followed by medical school in New York City at Columbia University's College of Physicians and Surgeons. Dr. Busch returned to Washington State to complete his internal medicine residency and cardiology fellowship at University of Washington. Between residency and fellowship, Dr. Busch worked for two years as an attending physician at Harborview Medical Center's Emergency Department. Outside of work, Dr. Busch enjoys traveling, spending time with friends and family, and taking his dogs on adventures.
View All Services
LOG IN

to see prices
Focal laser ablation prostate cancer

$000
Didn't find what you were looking for?