How it Works
Patients
Employers
Providers
Blog
Visit - Chiropractic Cash Pay Providers Near You
Review the doctors and specialists for Ptt below to compare cash pay costs and book your appointment.
These costs are transparent, surprise-free, and commonly significantly cheaper than insurance-based pricing for the same service.
Log in to reveal the costs.
No copay, no deductible, just you and the doctor.
Providers offering:

Visit - Chiropractic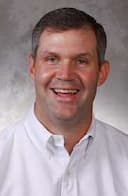 Dr. S. Krzeminski
Coral Springs, FL
Dr. Stephen Krzeminski joined Wasserman Chiropractic in 2002 after relocating to South Florida. From 1995-2002, Dr. Krzeminski owned and operated the Buffalo Chiropractic Center, a successful family Chiropractic clinic. Dr. Krzeminski attended New York Chiropractic College, where he graduated in 1995. His educational background includes undergraduate studies at the State University of New York at Buffalo, where he also played college athletics. Dr. Krzeminski lives in Coral Springs. While out of the office, Dr. Krzeminski coaches various youth athletics, including football and baseball. Dr. Krzeminski is also a NSCA Certified Strength and Conditioning Specialist, and uses his knowledge and training to help athletes reach their full potential.
View All Services
LOG IN

to see prices
Initial visit with - chiropractic

$000
Didn't find what you were looking for?