How it Works
Patients
Employers
Providers
Blog
Visit - Hand Surgeon Cash Pay Providers Near You
Review the doctors and specialists for Ptt below to compare cash pay costs and book your appointment.
These costs are transparent, surprise-free, and commonly significantly cheaper than insurance-based pricing for the same service.
Log in to reveal the costs.
No copay, no deductible, just you and the doctor.
Providers offering:

Visit - Hand Surgeon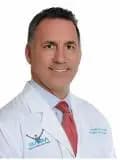 Alejandro Badia, MD
Miami, FL
Dr. Alejandro Badia, MD is a hand and upper extremity surgery specialist in Doral, FL and has over 33 years of experience in the medical field. He graduated from NEW YORK UNIV SCH OF MED in 1989. His office accepts new patients and telehealth appointments.
View All Services
LOG IN

to see prices
Follow up visit - hand surgeon

$000
Initial or new patient visit - hand surgeon

$000
Didn't find what you were looking for?