How it Works
Patients
Employers
Providers
Blog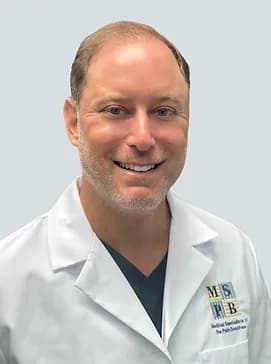 SPECIALTY
Family Medicine
Dr. Berkman is board certified in Internal Medicine who achieved his Doctor in Medicine right at the University of Miami School of Medicine. He previously earned his Master's in developmental psychology in 1997 at Tufts University. Gator fan at heart, Dr. Berkman is also known to be a travel bug and enjoys sightseeing all around the world. With all his experience and medical knowledge, Dr. Berkman is the one to go to when it comes to your health and wellness. Dr. Berkman sees patients from central and south Palm Beach County including Boca Raton, Delray Beach, Boynton Beach, Wellington, Greenacres, Lake Worth, Palm Beach, Palm Beach Gardens, West Palm Beach and Loxahatchee. Dr. Berkman is accepting new patients and sees patients at his Atlantis and Wellington offices.
SERVICES/TREATMENTS
Initial/new patient visit - Internist
New patient visit/evauation.
Telemedicine - initial/new paitient - Internist
Telemedicine-initial evaluation.
Followup/established patient visit - Internist
Telemedicine - followup/established patient visit - Internist