How it Works
Patients
Employers
Providers
Blog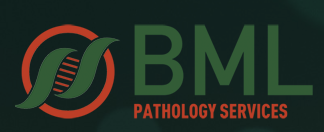 Broward Medical Lab
SPECIALTY
Pathology
BML, is a boutique laboratory that has served the podiatry community since 1980. Many podiatrists have come to rely on BML to help provide patients with a fast and accurate diagnosis. BML uses state of the art technologies such as a vast library of IHC stains, and Molecular Diagnostics for the detection of many different disease states. Our quality standards include not only the highest level of technologies but also departmental reviews for all challenging cases to ensure the highest level of accuracy and consistency in results at no additional cost. Our level of expertise allows for the diagnosis of difficult cases where other laboratories may report an atypical diagnosis. BML plays a vital role in the healthcare community by offering a wide spectrum of testing to provide the definitive diagnosis that are relied on to stage and treat patients efficiently and in a timely manner.
SERVICES/TREATMENTS
Pathology interpretation/report for vasectomy
Pathology interpretation/report for skin or prostate per biopsy sample
Skin or prostate biopsy interpretation.
Pathology interpretation/report for breast biopsy
Breast biopsy interpretation.
Immunoperoxidase stain/first antibody
Cytopathology, prep, screening and interpretation
Examination of cells under the microscope
Cytopathology fine needle interpretation and report
Examination of cells from fine needle aspiration under the microscope.
Flow cytometry interpretation/16 or more markers
Special stains-PAS/GMS/Gram/Acid Fast
Second opinion on slides from elswhere
Second opinion regarding biopsy result.
Morphometric analysis - tumor
FISH test/in situ hybridization - each probe
Fluorescence in situ hybridization (FISH) test.
Surgical pathology, gross examination only
Gross surgical pathology study.