How it Works
Patients
Employers
Providers
Blog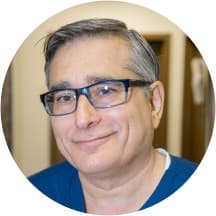 SPECIALTY
Family Medicine
Dr. Hector F. Fernandez is a family medicine doctor in Coral Springs, Florida and is affiliated with multiple hospitals in the area, including Broward Health Coral Springs and Northwest Medical Center-Margate. He received his medical degree from Universidad Central del Este Facultad de Medicina and has been in practice for more than 20 years.
SERVICES/TREATMENTS
Follow up visit - family practice
Physical exam-family medicine.
General medical exam to address patient concerns
An electrocardiogram checks the electrical activity of the heart
Spirometry measures lung function with amount of air and speed that can be breathed in and out
Blood Draw - discounted labs extra
Taking a blood sample from a vein using a needle and syringe
Hospital visit-family medicine.
Going to visit a patient in hospital.
Telemedicine - follow up-family practice.
Initial visit - family practice