How it Works
Patients
Employers
Providers
Blog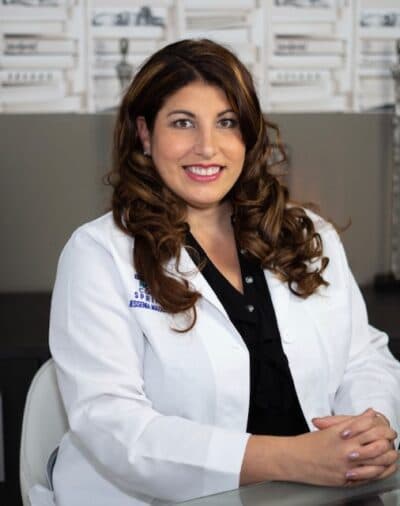 SPECIALTY
OB/GYN
At Dr. Jessenia Magua's office, patients receive compassionate gynecological and obstetrical care from a doctor who puts her patients at ease and explains things to them in terms they can understand. Her goal is to provide progressive healthcare to women throughout the lifecycle. Dr. Magua is a native Floridian who is a highly trained, Board-Certified Obstetrician and Gynecologist who is easy going, caring, and a good listener. Dr. Magua treats the full spectrum of OB/GYN issues, including adolescent counseling, leep procedures, menopause management, and urinary incontinence. She also provides very personal pregnancy care and both laparoscopic or post-partum tubal ligation.
SERVICES/TREATMENTS
Includes urine check, outside studies billed separately by respective centers
Follow up visit - Ob/Gyn established patient - w/ PAP
Follow up visit - Ob/Gyn established patient - w/o PAP
Colposcopy is a diagnostic procedure where an illuminated magnified inspection of the vulva, vagina and cervix can detect premalignant and cancerous conditions. It is best done away from periods, doesn't take long and not painful. If a biopsy is needed there may be some discomfort.
Colposcopy with biopsy/curettage
A telescopic look at the cervix and biopsy
Colposcopy with biopsy of cervix
A telescopic look at the cervix
Cryoablation of the cervix is an office procedure where a freezing gas (liquid nitrogen) freezes and destroys precancerous cells on the cervix. It's relatively painless and usually two freeze-thaw cycles are performed.
An endometrial biopsy is the removal of a tissue sample from the lining of the uterus and commonly done to diagnose bleeding conditions. The procedure is done in the office, can take a few minutes and is painful.
Urodynamics test - Ob/Gyn
Urodynamics is small catheter test to see how well the bladder holds and releases urine.
Cervical biopsy/polypectomy
Removal of cervical polyp
Dilation and curettage (D&C)
Along with dilation and curettage (D&C)
Inspection of the uterine cavity with a telescope
Incision/drainage of Bartholin's abscess - Ob/Gyn
Drainage of Batholin's abscess
Incision/drainage vulva/perineal abscess - Ob/Gyn
Drainage of vulvar abscess
Ultrasound - obstetric - Ob/Gyn
A type of intrauterine device
Total obstetric care/vaginal delivery - excluding hospital costs
Doesn't include hospital or anesthesia costs
Total obstetric care/C-section - excluding hospital costs
Doesn't include hospital or anesthesia costs
Wart/condyloma removal - Ob/Gyn
Removal of warts/condylomas
Initial visit - Ob/Gyn for particular problem
IUD - paraguard insertion
A type of intrauterine device
Ultrasound - pelvis - Ob/Gyn
IUD - nexplanon with insertion
A type of intrauterine device
Initial well visit - Ob/Gyn with PAP smear
Vaginal removal of standard IUD
IUD - removal and insertion of new nexplanon
A type of intrauterine device - removal and replacement
A type of intrauterine device (IUD)
NovaSure endometrial ablation
A radiofrequency abalation of endometrium
A type of intrauterine device
Injection - gardisil - Ob/Gyn
A vaccine to prevent certain papilloma viruses