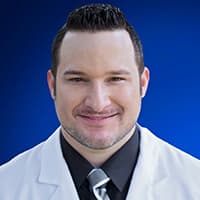 J. Rubin, DO
SPECIALTY
Dermatology
Justin Rubin, D.O., F.A.O.C.D., is a Board Certified dermatologist who has been practicing medicine in South Florida since 2014. Dr. Rubin received his Bachelor's degree from the University of Kentucky and is medical Degree from Nova Southeastern University College of Medicine. He completed his Internship at Broward General Hospital and his Residency in Dermatology at Broward General and Nova Southeastern. He also served as Chief Resident at Nova Southeastern Dermatology and was named Resident of the Year. Dr. Rubin is an ACGME Fellowship Trained Mohs Surgeon and an ASDS Fellowship Trained Cosmetic Specialist. He sees patients in his offices located in Coral Springs and Sunrise.
SERVICES/TREATMENTS
New patient - dermatology
Follow up visit - dermatology
Pathology reading - dermatology
Skin biopsy - with pathology report
Skin cancer - small - destruction
Melanoma is a serious form of skin cancer that begins in cells known as melanocytes. While it is less common than basal cell carcinoma (BCC) and squamous cell carcinoma (SCC), melanoma is more dangerous because of its ability to spread to other organs more rapidly if it is not treated at an early stage.
Excision of benign skin lesion
Wound repair after Mohs surgery
Depending upon the size, may take up to 4 to 6 weeks for the wound to heal completely, but infection, bleeding and pain are uncommon. Close the wound with sutures (stitches). This option is appropriate when scarring must be kept to a minimum or when the natural healing process would be inadequate.
Excision of cancerous skin lesion