How it Works
Patients
Employers
Providers
Blog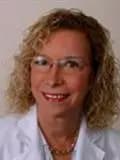 Mary Beth Tomaselli, MD
Female
SPECIALTY
Breast surgeon
Dr. Mary Beth Tomaselli is a Breast Surgeon in Coral Springs, Florida and is affiliated with the Outpatient Surgery Center at Coral Springs, and University Hospital and Medical Center. She received her medical degree from Harvard Medical School and did her residency at Brigham Women's Hospital and Dana Farber Cancer Institute in Boston, MA. Dr. Tomaselli has been in practice for more than 20 years and she accepts several types of health insurance,
SERVICES/TREATMENTS
Follow up visit - breast surgeon
New patient breast cancer consult
Radical mastectomy/modified
3D Diagnostic mammography.
Bilateral 2D screening mammography
Takes two images, top and side.
Ultrasound study of breast
Sentinel lymph node biopsy
Excision of breast mass with pre-op localization
Screening x-ray study of breast
Ultrasound-guided fine needle aspiration sample
New patient visit - breast surgeon
X-ray study of the breast