How it Works
Patients
Employers
Providers
Blog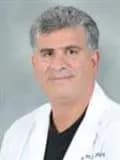 Richard Berkowitz, MD
Male
SPECIALTY
Orthopedics
Dr. Richard D. Berkowitz is an orthopedist in Tamarac, Florida and is affiliated with HCA Florida Woodmont Hospital. He received his medical degree from Drexel University College of Medicine/Hahnemann University and has been in practice for more than 20 years.
SERVICES/TREATMENTS
Followup to review progress
Hip x-ray one side 2 views - orthopedics
Knee x-ray one side 4 views - orthopedics
Lumbar spine x-ray 2 views - orthopedics
X-ray study of lower spine
Cortisone injection - hip or knee
Steroid shot into joint to control inflammation + cost of consult
Synvisc injections - knee, series of 3 inclusive
An injection to relieve arthritis + consult fee
Euflexxa injections - knee
An injection into the knee to relieve arthritis. Includes a series of 3 injections. Patient must first setup an initial visit with the doctor.
New patient - orthopedics
To assess new patient orthopedic concerns