How it Works
Patients
Employers
Providers
Blog
Body Composition Analysis Cash Pay Providers Near You
Review the doctors and specialists for Ptt below to compare cash pay costs and book your appointment.
These costs are transparent, surprise-free, and commonly significantly cheaper than insurance-based pricing for the same service.
Log in to reveal the costs.
No copay, no deductible, just you and the doctor.
Providers offering:

Body Composition Analysis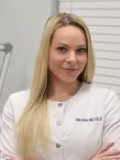 Anya Jordan, LE
Coral Springs, FL
Licensed Medical Aesthetician, Certified Medical Electrologist and Laser Specialist Experienced and credentialed Medical Aesthetician licensed by the Department of Business and Professional Regulation Board of Cosmetology. Licensed by the Florida Department of Health as a Certified Medical Electrologist. Licensed by the Society for Clinical and Medical Hair Removal as a Laser Specialist. Her passion for aesthetics has driven her to master a variety of cosmetic procedures which include laser hair removal, skin rejuvenation treatments; fractional laser resurfacing, IPL laser therapy, medical facials and much more. Anya offers free cosmetic consultations to educate patients on how to best enhance their natural beauty as well as how to camouflage imperfections after surgical procedures. Best of all, she customizes regimens for each patient to optimize long term results as well as advises patients on how to leverage skin care treatments.
View All Services
LOG IN

to see prices
Body composition analysis

$000
Body composition analysis

$000

Manny Mair, CPTS
Alpharetta, GA
Manny is from Montego Bay, Jamaica where he lived until the age of 5. He then immigrated to the United States, where he became involved in baseball and track events at a young age. He credits his older brother for inspiring him to give 100% to his ambitions. It was this mindset that encouraged Manny to pursue competitive men's fitness in 1997, despite having no experience in competitions and no background in gymnastics nor training. He worked tirelessly and met with professional coaches, fitness competitors, and decorated gymnasts. Together, they provided Manny with the training and fitness knowledge he still uses today.
View All Services
LOG IN

to see prices
Body composition analysis - muscle/fat/BMR

$000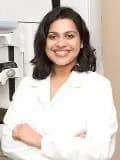 P. Grover, MD
Sunrise, FL
Dr. Priyanka Grover is a radiologist in Fort Lauderdale, Florida and is affiliated with Mount Sinai Medical Center. She received her medical degree from Maulana Azad Medical College and has been in practice between 11-20 years.
View All Services
LOG IN

to see prices
Body composition analysis

$000
Didn't find what you were looking for?