How it Works
Patients
Employers
Providers
Blog
Retouch Cash Pay Providers Near You
Review the doctors and specialists for Ptt below to compare cash pay costs and book your appointment.
These costs are transparent, surprise-free, and commonly significantly cheaper than insurance-based pricing for the same service.
Log in to reveal the costs.
No copay, no deductible, just you and the doctor.
Providers offering:

Retouch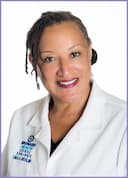 Linda Green, MD - Wellness
Coral Springs, FL
Dr. Linda Green is a board-certified obstetrician and gynecologist and a fellow of the American Congress of Obstetricians and Gynecologists (FACOG). Dr. Green earned both her undergraduate and a medical degree from Brown University and completed her residency at Kaiser Permanente Hospital in Oakland, California.
View All Services
Didn't find what you were looking for?