How it Works
Patients
Employers
Providers
Blog
Providers offering:
Facial lesion removal/repair
C. Low, MD
Dr. Christopher Low is board certified by the American Board of Plastic Surgery with over ten years of surgical experience. As co-founder of CRS Plastic Surgery, he is a leading expert in cosmetic and reconstructive surgery. Dr. Low's dedication to his profession is reflected in his outstanding care of his patients as well as keeping up with the latest medical advances. His compassionate and transparent demeanor instills trust between him and his patients. His top priority is to establish a relationship with his patients where open communication is paramount to ensure they feel comfortable discussing any questions and/or concerns regarding their surgical procedures.
View C. Low, MD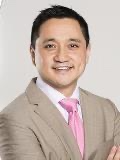 M. Cheung, MD
Michael C. Cheung, M.D. is board certified by both The American Board of Surgery and by The American Board of Plastic Surgery. As a double board-certified, award-winning surgeon, he understands the art behind the science of aesthetic surgery. Dr Cheung combines his world class-skill with sincere devotion to making a difference in his patient's lives. He has dedicated his career to helping patients in both the reconstructive and aesthetic fields. After completing high school in South Florida, Dr. Cheung attended Emory University to complete his undergraduate degree. He returned home to south Florida earning his medical degree from the University of Miami. Dr Cheung then remained at the University of Miami and completed the five-year general surgery training program as well as a two-year research fellowship. Dr. Cheung rounded out his training at the prestigious Duke University, where he spent three additional years training alongside the country's leading plastics and reconstructive surgeons. While at the University of Miami and Duke University, Dr. Cheung was named Chief Resident at each program respectively. Dr. Cheung has conducted extensive clinical research and authored over 50 manuscripts published in the nation's leading peer-reviewed medical journals. Dr. Cheung has earned the John J. Foman Award, the Robert Zeppa Award, the Georgiade Award, as well as awards issued by the American College of Surgeons. He has authored several textbook chapters in some of the most cutting-edge medical textbooks. Dr. Cheung's penchant for mentoring and teaching has led him to speak at National Meetings and be a sought-after guest speaker. He has traveled internationally performing surgeries and mentoring other surgeons. As co-founder of Cosmetic & Reconstructive Specialists of Florida Dr. Cheung adheres to our mission of honesty, integrity, and respect toward each one of his patients. He is committed to achieving results patients love.
View M. Cheung, MD