How it Works
Patients
Employers
Providers
Blog
Providers offering:
Telemedicine - followup/established patient visit - Internist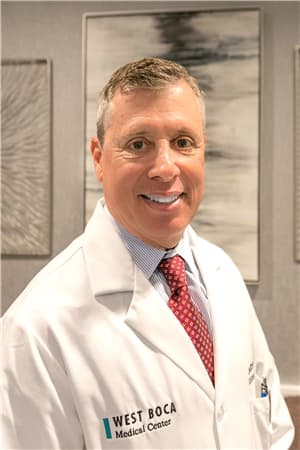 J. Stein, MD
Dr. Stein graduated from the American University of The Caribbean School of Medicine in 1987. He works in Boca Raton, FL and 2 other locations and specializes in Internal Medicine. Dr. Stein is affiliated with West Boca Medical Center.
View J. Stein, MD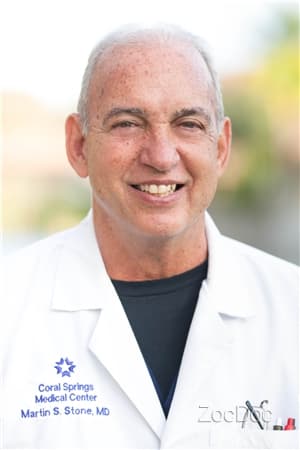 M. Stone, MD
Martin Stone is a caring and diligent internist in Coral Springs, FL. He received his medical degree from Universidad Autónoma de Guadalajara in Mexico after graduating from undergraduate studies at the University of Georgia. To further his studies, Dr. Stone completed a residency and internship at Christ Hospital, an affiliate of Rush Medical School. He currently works with Hospice by the Sea and also teaches at Ross University School of Medicine. In addition to hospice, Dr. Stone offers services for illnesses, annual physicals, blood work, arthritis, asthma, cancer screening, pneumonia, disease screening, sinus problems, sore throat, weight loss consultation and Certified Medical Examinations for athletes, commercial drivers, pilots, police officers and firemen. Dr. Stone volunteers his time for a number of philanthropic causes including the American Heart Association, volunteering to stay and care for patients during Hurricane Andrew, and coaching city soccer, basketball and T-ball leagues. While in Mexico, he founded Nuestra Señora de la Marced Clinic for Indigent Care.
View M. Stone, MD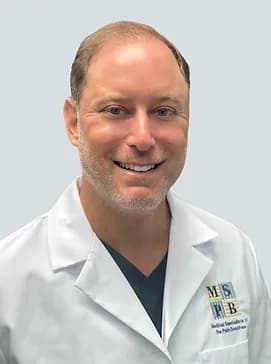 A. Berkman, MD
Dr. Berkman is board certified in Internal Medicine who achieved his Doctor in Medicine right at the University of Miami School of Medicine. He previously earned his Master's in developmental psychology in 1997 at Tufts University. Gator fan at heart, Dr. Berkman is also known to be a travel bug and enjoys sightseeing all around the world. With all his experience and medical knowledge, Dr. Berkman is the one to go to when it comes to your health and wellness. Dr. Berkman sees patients from central and south Palm Beach County including Boca Raton, Delray Beach, Boynton Beach, Wellington, Greenacres, Lake Worth, Palm Beach, Palm Beach Gardens, West Palm Beach and Loxahatchee. Dr. Berkman is accepting new patients and sees patients at his Atlantis and Wellington offices.
View A. Berkman, MD